About Superior PolyLift
Superior PolyLift provides high quality concrete lifting and leveling services in Greater Houston using the PolyLevel® system. As a division of Superior Grouting Services, Inc., we have been serving Texas with expert concrete repair services since 1983.
We are proud to offer the innovative PolyLevel® system as part of our residential and commercial services. This unique concrete repair method is less invasive, more efficient, and more effective than traditional concrete repair methods. When you work with us for your concrete leveling needs, you will be getting a strong, durable solution.
About the Owner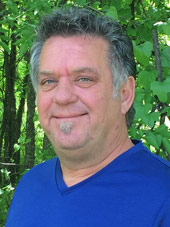 Ron Rumpza
Ron Rumpza is the President of Superior PolyLift. Ron was raised in Minnesota and moved to Houston, Texas in 1978. Ron and his father co-founded Superior Grouting Services, Inc. in 1983. Under Ron's leadership, the business has expanded from a single concrete pump truck to a leader in concrete raising and foundation rehabilitation for the commercial, industrial and municipal sectors.
Over the past 32 years, Ron has established a long list of satisfied customers along the Gulf Coast from Texas to Florida. Ron has a broad range of knowledge, skill, and expertise to solve a variety of concrete
Due to the high demand for residential concrete raising, Ron is expanding Superior into the residential market place. He will bring his expertise, integrity, and excellent customer service to this new market with the same quality that he has always brought to commercial clients.
In his downtime, Ron enjoys the beach, rollerblading, and ice hockey. He is an avid listener of music and loves traveling and adventure.
Our Principles
At Superior PolyLift, our motto is "Deliver the best every time -- no exceptions." We pride ourselves on bringing the best products and customer service available to our customers, and we are happy to work with you to find the best solution possible for your home.
We believe in building a partnership with our customers, which is why we are so focused on getting the job done right the first time. No matter what residential or commercial concrete repair need you have, PolyLevel® from Superior PolyLift can help.
Our Portfolio
We have had the good fortune to work on a number of exceptional jobs over the years, including providing services for the United States Corps of Engineers, Johnson Space Center, Reliant Stadium, George R. Brown Convention Center, Minute Maid Park, Astrodome (back in its day), Port of Houston, Port of Galveston, Dow Chemical, Phillips 66, BP Amoco, City of Houston, City of Galveston, Most cities around Houston, George Bush Intercontinental Airport, Hobby Airport, Southern Union Railroad, Centerpoint Energy, Harris County Toll Road Authorities... the list goes on and on.
We are proud to have had the opportunities that we have, and we believe that our track speaks for itself. If you're looking for quality, reliability, and customer service, Superior PolyLift is the right contractor for you.
The Benefits of a PolyLevel® Dealer
We are pleased to be part of the international PolyLevel® network, which is comprised of expert concrete repair contractors all over the United States and Canada. As part of this network, we have access to the best products and training available, all of which enable us to better serve you. No matter what residential or commercial concrete lifting and leveling needs you have, PolyLevel® from Superior PolyLift is the solution.
Looking for a price? Get a no cost, no obligation free estimate.